Red Or Dead is a brand that i have been quite taken with since i was younger.
I have always had a bit of a quirky style and i like to dress a little different, but what i love about the Red Or Dead brand is that it incorporates the quirkiness into fashionable pieces - which in my experience has loads of people asking where you got your clothes from!
They also have an Amazing range of shoes!
Right now, BANK online have an amazing up to 60% sale with loads of Red Or Dead pieces included! So click over there and take a look!
My Picks:
Red or Dead Avoca Hoody was: £30.00 -

NOW £10.00!
I love this hoodie as it's fitted but really warm! It has a unique pattern and stitch which is suitable to wear all year round thanks to the zip-up front!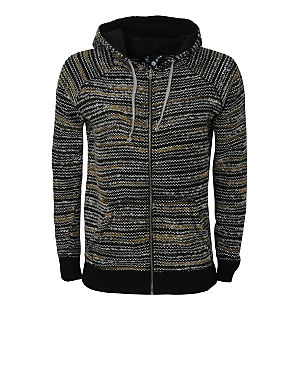 Red or Dead Ada Jacket was: £55.00 -

NOW £35.00!
This coat has a timeless design which is warm and with it being a monochrome colour, it will go with everything! You can wear this with anything from laidback jeans and converse to smart dresses and heels! It has a flattering flap at the back and the lapel badge which shows it's unique
Red or Dead Helenae Maxi Dress was: £30.00 -

NOW £10.00!
I fell in love with this dress as soon as i saw it! It's got that classic and simple look which really appeals to me. There is so many occasions that i could wear this dress for! not only taking it on holiday in the summer, but i could throw flat boots and a leather jacket over it when it's a bit chillier and still acheive the same classic look.
Red or Dead Slaney Tulle Dress Was: £32.00 -

NOW £10.00!
This dress is a little unusual but would be sure to turn heads! It's a unique piece perfect for parties and smart occasions and it's also quite fun! The seuqin, pearl and net textures mixed together still make it look quite classy too!
Red or Dead Pinnie Dress Was: £35.00 -

NOW £19.00!
I shoved this in my basket as soon as i saw it! I'm not sure what it is about the classic dungarees look but i absolutely love it and i couldn't resist! It's a perfect spring look that can definitely be taken into summer and even autumn if teamed with a long sleeved top or an added cardigan! This will definitely be my wardrobe staple!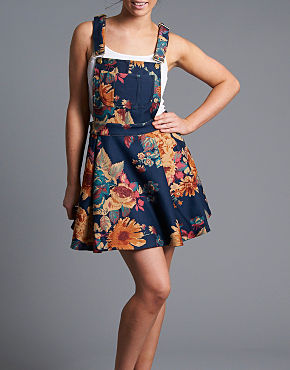 So.. they're my picks and i hope some of them might give you some inspiration too!